Greetings!
Did you know that watermelon is summer's favorite vegetable? Yes, vegetable and not a fruit! It is part of the cucumber, pumpkin, and squash family. Who knew?! Fruit or veggie, watermelon is 92 percent water and the average American eats 15 pounds of watermelon a year. Just don't tell the kids it's a veggie. It will ruin it for them.
Decisions, Decisions….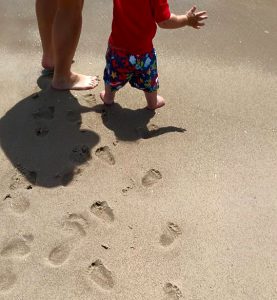 We face many of them everyday in our lives. Some so small we don't give it a second thought. Then there are some that can feel so big that it takes time, research and sometimes a guiding hand to make that decision. It's like seeing the ocean for the very first time, it's helpful to have someone who knows about it to help you feel less intimidated by the vastness of the it. How often does it seem like that whenever we go to the dentist? We faithfully go to our regular 6 month check up and cleaning, we hope to hear that we have no issues, get our goodie bag and go. But sometimes there are issues and it feels like we are staring out at an endless ocean of uncertainty. We may be experiencing sensitivity to certain things like hot or cold. There may be a nagging toothache that just won't go away. Or you may just want to fix a couple of slightly chipped or stained teeth that you focus on when you look in the mirror. So you go to the dentist, xrays are taken and the doctor examines your teeth. Your dentist then studies all the information that was gathered during the visit and works up treatment plan options for you to choose from. His or her assistant then brings you in for a consult to go over those options. Then your mind goes in to overdrive depending on what you need to have done. Questions like, "How soon will I really need to have this done?" "Will it wait until my next cleaning?" "If antibiotics will make it feel better, can't I just take them when it starts to hurt?" "Why do I need (a build up or post and core) treatment?" "Can I spread the treatment out?" "I can't afford to do all this at once, do you have options, will you take payments?" Why do I need eight teeth cosmetically fixed, can't I just do the two front ones?" So many more questions than just these go through our heads all at once. Don't hesitate to ask the doctor or his assistant or even the girls at the front desk. They have been doing this for a long time. They know what is best for your dental health and what you will need to maintain or get a healthy mouth. The doctors and staff have your best interests at heart and are here to help you in any way they can. They have a lot of tools at their disposal to get the answers you need to make the best decision for you. You are not alone at Delmarva Dental Services, we are there to help you.
Mozzie says:
It's summer! Can we go swimming?
Summer is underway! Fresh air, sunshine, days at the beach or on vacation. We just enjoyed the 4th of July maybe picnicking, watching fireworks or perhaps just enjoying the time off of work. Weekends are never long enough, especially in the summer. We have a lot of demands on our time but one that we should never ignore is the regular visit to the dentist. These preventative visits usually take about an hour but save so much time and money by getting them done. During these visits, the doctor and hygienist carefully look for any potential problem areas and help you address them BEFORE they become major issues. Brush and floss thoroughly everyday, keep your dental appointment if you have one, then head out to your favorite summertime fun and enjoy this fantastic season!
---
The higher summer temperatures make July the most popular month for ice cream. July is National Ice Cream Month. Did you know that the biggest ice cream sundae ever assembled was 12 feet high and made with over 4,500 gallons of ice cream? I feel a tummy ache coming on that one.
Did you know that the month of July was named for Julius Caesar?
Did you know Maryland has one for the record books for the month of July? Unionville Maryland holds the world record for the most rainfall in one minute….1.23 inches on July 4, 1956. Wow!
Delmarva Dental Services wishes you and yours a beautiful and blessed summer. Let's hope for more sunny days than rainy ones, especially on the weekends.
Now for something to think about…besides "I love you", what three word statement has had the biggest impact in your life?
Sincerely,
The doctors and staff of
Delmarva Dental Services