KIM – DENTAL ASSISTANT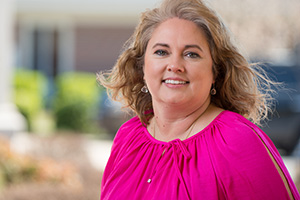 Kim has been with DDS since 1996. She enjoys working and growing with everyone at the practice. She likes baseball and spending time with her family, especially her grandson. She is a Pampered Chef consultant and loves to bake for all of her family and friends.
MINDI – DENTAL ASSISTANT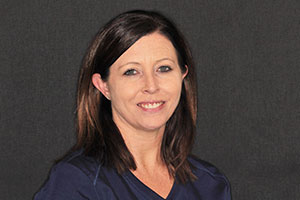 Mindi joined our team in 2019. A Salisbury native, Mindi is a skilled Dental Assistant who takes excellent care of our patients. Outside the office some of her favorite activities include spending time with her husband Dynell, her three wonderful children – Logan, Jayla, and Mekhei, and "Gotti," her adorable dog. Some of Mindi's hobbies include shopping, taking boat rides, and playing softball.
AMANDA H. – DENTAL ASSISTANT
Originally from the Poconos, Pennsylvania, Amanda has been with DDS since 2020. In addition
to her exemplary work helping patients improve their oral health here at our practice, Amanda
loves making jewelry and crafting. She has a cat named "Cally" and a dog named "Ruger", and she's a big fan of shopping on the weekends and spending time with her boyfriend, Ryan.
WENDY – DENTAL ASSISTANT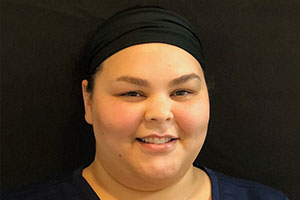 Wendy has been with our practice since 2020. Wendy graduated from Wicomico High School in 2013. When she is not at our office serving our patients with exceptional care, Wendy enjoys baking, listening to worship music, and singing. Her favorite thing to do on the weekend is to attend church and spend time with family.
KARLIE – DENTAL ASSISTANT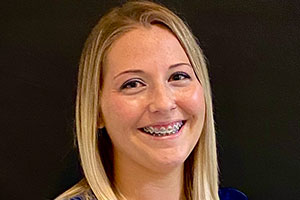 Karlie joined DDS in 2020. She is another member of our wonderful staff of Dental Assistants who is committed to helping patients enhance both the health and appearance of their smiles. Karlie likes to spend her off-time hanging out with her boyfriend Hunter and her two pets – a beautiful Golden Retriever named "Tucker" and a Maine Coon cat named "Iris". She also loves going to the beach, riding horses, traveling, and photography!
GABY – DENTAL ASSISTANT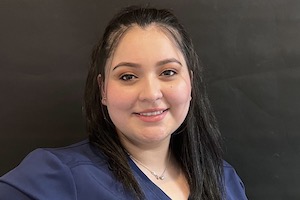 Gaby joined our practice in March of 2022. She lived in Delaware all of her life, graduating from Sussex Tech High School in 2018, until recently moving to Salisbury, MD. Gaby is very family-oriented and ensures each patient at DDS is treated like family as well. Outside of the office, she enjoys spending time with her daughter, Vanessa; fiancé, Nicholas; and their Main Coon cat named "Fluffy." Her favorite activities include cooking, watching movies with her family, and playing the saxophone.
PAM – DENTAL ASSISTANT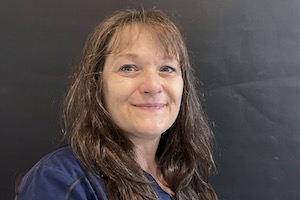 Pam began her career with Certified Dental Assistant (CDA) and radiology classes in 1993. She has worked in endodontics, general dentistry, and oral surgery in both hospitals and surgery centers. Pam brings this experience to each patient at DDS, providing expert knowledge and meticulous care during dental procedures. She is also a loving mother to daughter, Ella, and their four pets: "Chichi" (Conure parrot), "Olive" (Conure parrot), "Rosie" (Schnau-Tzu dog), and "Baxter" (Bluetick Coonhound dog).
AUBREY – DENTAL ASSISTANT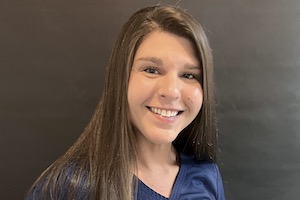 Aubrey has been with DDS since September of 2021. She is committed to giving each patient at DDS a superior experience and an understanding of how our dental treatments can improve their oral health. When Aubrey is not at the office, she enjoys being outside, taking walks, going to the beach, and spending time with her two wonderful children, Noah and Penelope.
MANDY – DENTAL ASSISTANT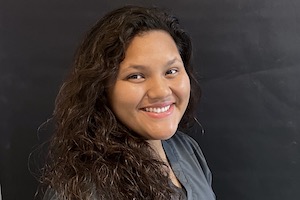 Mandy takes pride in performing thorough treatments, listening to patient's needs, and providing quality care. Mandy and her partner, Samuel ("Sammy"), have two playful pit bulls named "Ryder" and "Snoopi." When she's not at work, Mandy loves spending time with family and friends, being out on the water, fishing, sunbathing, traveling, and trying new restaurants.