January 2015
Good Things Happen Here!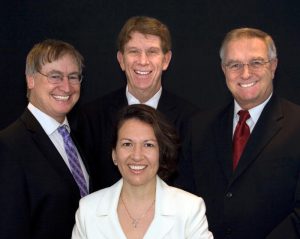 It seems that everything has an opposite. Day-night, sweet-sour, hot-cold…..you could go on and on. Another opposite-beginning and end. Think about that one. Beginnings and endings are full of opposites too. A beginning can be happy, exciting, exhilarating, intimidating, frightening while an ending can be sad or disappointing or full of accomplishment, and also exhilarating. Every beginning has an end and every ending finds something new beginning. Makes your head spin a bit doesn't it? Think about this…it is what happens in the middle that will make or break the beginning and the end and define it.
Let me tell you about a humble beginning, an emotional end and a spectacular middle: The dental career of one Dr Robert Grafton Esham.
Happy Retirement!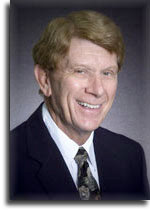 Dr. Esham graduated from dental school in 1977. He joined a small practice in downtown Salisbury to get his feet wet. He traveled between a couple offices and then the dream began to emerge. With his wife and two young sons on a chilly autumn day, he broke ground for his own office at 314 Civic Ave in Salisbury. He had no idea how it would all work out but he had a dream, he had a vision. He worked hard to build his practice and in a few years he found a need to bring in another doctor and he found Dr Joseph Harmon. His dream and his practice kept growing because of the phenomenal care for patients he expected from not only himself but his partner and staff as well. It wasn't long before Dr's Esham and Harmon brought Dr Janet Cypher aboard. With Dr Esham at the helm, the practice was soon bursting at the seams. Dr Raymond Makowske joined the practice and we became Delmarva Dental Services because it was just too hard to answer the phone with all those names and we needed a banner to sail into the future on. We also needed a bigger place to grow in and to provide our patients with the most up to date care available. So we moved into our current location on Belmont Ave. Not long after this Dr Esham started to plan for his new future. He handed the helm over to Dr Harmon, cut back his hours and began to plan for retirement. It was years in the making. Now that time has come. There were tears, there were smiles, there was laughter. He has built a great legacy. He knows that he and his team have done a tremendous service for the community, educating everyone of the importance of great dental health. He knows that he is leaving his dream in capable hands, hands that will continue to grow and flourish. He will always be the Papa Bear of Delmarva Dental Services. THAT will never change!
Even though it is sad to see him go and sail off in to retirement, we are excited for him, as we are sure he is himself, at the prospect of his new beginning. We wish you all the best Dr Bob!
Welcome!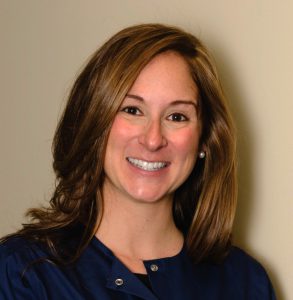 Let us introduce to you the newest member of the Delmarva Dental Services family. Dr Leigh Auchey is a local girl. She grew up in Salisbury, attended Pinehurst Elementary school and James M Bennett middle and high schools. She then went on to Washington College in Chestertown MD and got her dental degree from the University of Maryland. While at the University of Maryland Dental School, she participated in programs that focused on pediatric dentistry and care for those with special needs.
A very skilled family dentist, she is focused on all areas of need for any member of your family, from fillings to implants, from orthodontics to cosmetic dentistry, from toddlers to seniors.
Dr Auchey resides in Salisbury with husband Matt and daughters Caroline and Amelia. They have a golden-doodle named Dudley. They are thrilled to be back home on the Eastern Shore and we are very fortunate that Dr Auchey has joined our team.
Happiness is….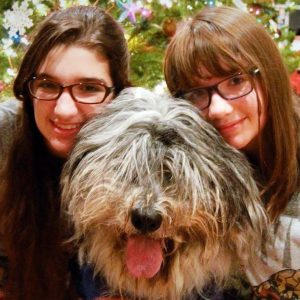 Everywhere!…..just open yourself up to it and it will come at you from all directions. It doesn't have to cost anything. Stop and think about what makes you truly happy, that makes your very soul smile. It's not always material things is it? Family, friends, the sun on your face, freshly fallen snow and the peace that comes with it or any of the unique blessings that comes with each season.
Winter is the time that we tend to slow down a bit, hibernate so to speak. It is a good time to reflect on what brings us happiness and to promise ourselves that we will be open to those things and pursue them.
Mozzie asks……What makes you happy? What puts the smile on his face is the love of his family, longs walks and the occasional forbidden treat accidently left just within reach.
Wishing you a wonderful year full of happiness and bright, beautiful, healthy smiles,
The doctors and staff of
Delmarva Dental Services