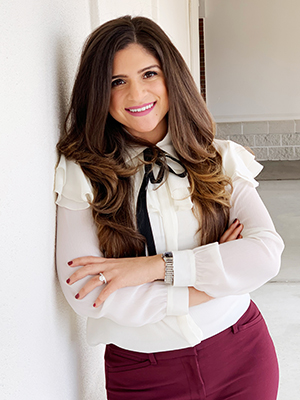 Dr. Irene Sakellis was born and raised in Brooklyn, New York. She moved to South Carolina with her family, where she attended high school and received her B.S. in Biology at Wofford College. She trained as a dental assistant in a private practice, where she continued to to develop her patient skills. She received her DMD from Tufts University School of Dental Medicine in Boston, Massachusetts in 2017.
Dr. Sakellis joins us after living in South Carolina and working at another office. She enjoys treating patients of all ages, especially the fearful patients. Her patience and genuine care help patients feel more at ease. "My true passion in dentistry is the fearful patient. I became a dentist because my sister had dental anxiety and phobia resulting in avoidance of dental care. I knew I had the personality to be able to help her and others feel more comfortable when visiting the Dentist."
She moved to Salisbury after getting married in October to her husband, George. Together, they are looking forward to raising a family here.