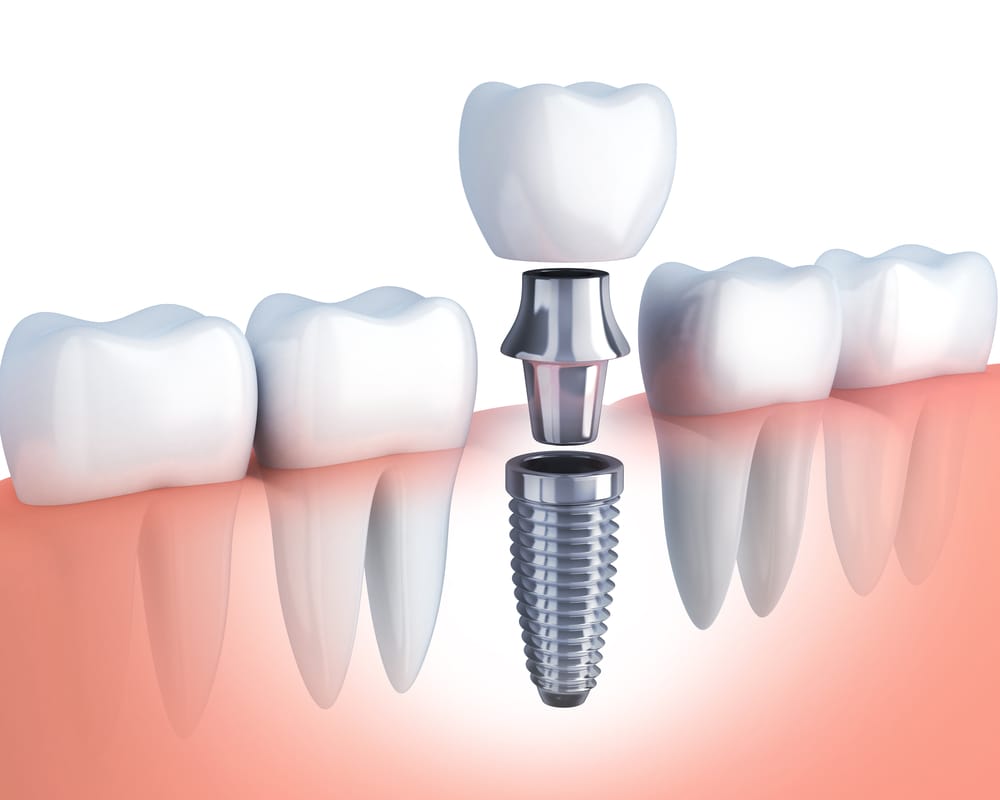 Missing teeth can not only affect smile aesthetics—they can also have significant consequences for long-term oral health and dental function. Just one missing tooth can create serious problems when left untreated, and this is the case even when the missing tooth is located in the back part of the mouth. Fortunately, there are many options to replace missing teeth, and patients can often choose the one that best meets their individual needs and goals. Successfully replacing teeth that have been lost can ultimately improve chewing, speaking, and the appearance of your smile, in addition to preventing additional concerns from developing later. 
Some of the most popular options available from our Salisbury dentists include: 
Dental Implants 
Dental implants offer an advanced method of replacing missing teeth with results that are similar to natural teeth in practically every way. A dental implant is composed of a small titanium post that is anchored to the jawbone. The implant should then fuse to the bone, where it essentially becomes an artificial tooth root. With a custom dental crown securely placed on top of the implant, the final result should function, feel, and appear virtually indistinguishable from a natural tooth. 
Implant-Supported Dentures 
Implant-supported dentures, also sometimes simply referred to as "implant dentures," can be a good option for patients who are missing most or all of their teeth on the upper or lower dental arch. This treatment basically combines the benefits of both dental implants and traditional custom dentures by strategically placing a select number of implants in areas where jawbone density is the strongest, and then fastening a full denture appliance to the implants. Implant dentures create a more stable and secure denture, without the need for pastes and adhesives to keep it in place. 
Traditional Dentures 
Traditional dentures remain an effective way to replace full sets of missing teeth, and there have been numerous advances in design techniques for these appliances. Complete dentures are customized for each patient to ensure the most comfortable fit and the best possible appearance. 
Dental Bridges 
A fixed dental bridge can be ideal for patients who are missing one or more teeth in a specific region of the mouth. There are many types of dental bridges; however, most involve the placement of artificial teeth that are secured between the natural teeth that surround them. This technique truly "bridges" the gap between the original teeth, enhancing both form and function. 
Would you like to learn more about effective options to replace missing teeth? Please contact Delmarva Dental Services today for additional information, or to schedule a consultation.