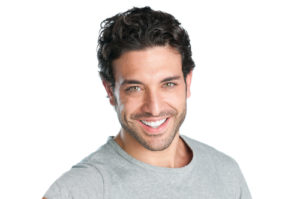 Are you considering treatment options to help straighten your teeth or correct bite irregularities? If so, it's important to know that there are numerous treatments available that do not require the placement of noticeable metal brackets and wires for the best results. Our dentists at Delmarva Dental Services offer advanced procedures that can resolve your concerns with significantly more discretion when compared to traditional braces.
One of the most popular alternatives to braces is the revolutionary Invisalign® treatment. Invisalign® involves a series of customized, removable aligners that are designed to gently pull your teeth into an improved position. The aligners are made of a clear plastic material, and are virtually invisible on the teeth. Invisalign® can be very effective for mild to moderate orthodontic problems such as excessive spacing between the teeth, crowding, and other misalignment issues. This option can also improve crossbite, overbite, and underbite concerns. In addition to its ability to provide discreet orthodontic treatment, Invisalign® is also known to be more comfortable than traditional braces. Plus, Invisalign® can often produce optimal results in a quicker amount of time.
Porcelain veneers are another potential alternative to metal braces for some individuals. These cosmetic restorations are designed to hide the appearance of spaces, gaps, and milder forms of teeth misalignment. Porcelain veneers do not involve ongoing orthodontic treatment; in fact, they are custom tooth restorations that are made to look and function like natural teeth. With the proper care, veneers can continue giving the teeth a straighter and more even appearance for decades.
Our dentist can discuss your options with you during the initial consultation. In many cases, we can even create a Smile Design plan complete with cosmetic imaging to show you what your teeth can possibly look like following a certain procedure.
If you would like to learn more about how you can correct orthodontic concerns in a more discreet way, please contact Delmarva Dental Services today!